Ms Ahmed visited her native Somalia to see her grandchildren before the start of the COVID-19 pandemic but hasn't been able to return to Melbourne due to flight cancellations due to a limited number of international arrivals being allowed back in Australia.
Though the government has raised the cap from 4,000 to 6,000 per week, it has done little to alleviate Ms Abdi's troubles.
" I suffer from diabetes, blood pressure and a heart condition. I want the Australian government to show compassion, particularly for elderly people like me. I am 82 years old. I am running out of money and can't get good medicine here," she told SBS Somali.
She was planning to return when Australia shut its borders and many international airlines stopped flying to Australia. But she hadn't thought it would last so long.
The uncertainty of the situation adds to her anxiety as she awaits better news.
"I have a lot of sleepless nights," she says.
The travel agents who booked flight tickets for many of the stranded Australians in Africa say they are inundated with calls from distressed people trying to book new flights.
Mohamed Abdullahi from SAFA travel agency based in Melbourne says flights are repeatedly cancelled due to a limited number of international arrivals allowed in Australia.
"In some cases, the flights are fully booked until May next year due to the arrival cap in place in Australia and airlines' reduced capacity because they try to maintain social distancing inside the aircraft," he says.
Mr Abdullahi says most of those who contacted him are stranded in the East African Region, including Somalia, Kenya, Ethiopia and Djibouti.
"Imagine the frustration - you planned to come back in March and now in September you can't even secure a seat on a flight for the foreseeable future," he says.
He says many of his clients are trying to wait it out and are sticking to their original airline flights to avoid paying exorbitant prices for new tickets. Still, he is uncertain when those airlines will resume regular flights to Australia.
According to the Department of Foreign Affairs and Trade, over 25,000 Australians are stranded around the globe. But it's feared that the actual number could be higher as many may not have registered themselves with DFAT.
In Somalia's northeast region of Puntland, around 40 Australian citizens and permanent residents are stranded, according to Puntland Diaspora Affairs agency.
Omar Shire is the director-general of the agency and is based in the state capital Garowe.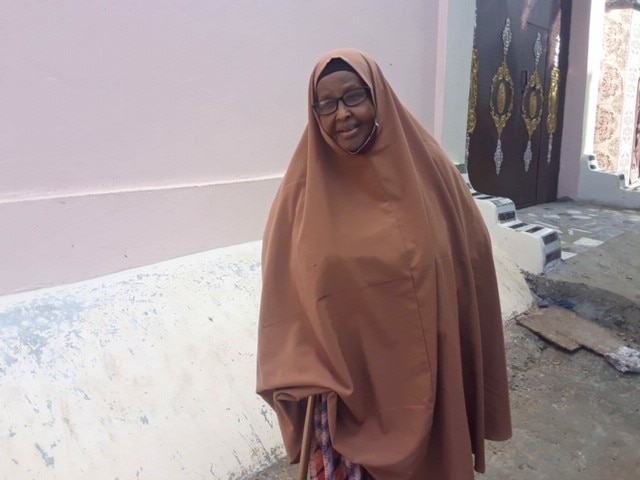 He says many Australian citizens have been in touch with him, who travelled to visit their families and are now stuck there.
"Because there are so few flights that become available, the tickets are so expensive," he say.
Of those stranded overseas, the DFAT says 3,500 are currently financially or medically vulnerable. The government has made a provision for financial assistance for them by way of a one-time loan, however, it's exercised as a "last resort" and strict eligibility criteria apply for anyone seeking access to this financial help.
Unable to walk on her own and Ms Ahmed uses a wheelchair to move around. So her son Abdishakur accompanied her for the trip to the homeland.
These days he is busy looking for flights.
"The airline told me that the earliest booking to Australia will be 15 December," he says.
With states now accepting more passengers arriving from overseas, the mother and son say they are ready to fly to any part of Australia to quarantine.
"We are willing to fly anywhere in Australia," Abdishakur says.
"My mother's health is at a critical stage."
Ms Ahmed is asking the Australian government to do more.
"I am pleading with the Australian government to help those vulnerable people, whether it is elderly like me or families with kids and others who want to go back to their jobs. We are your citizens who need help," she says.
"We are asking the Australian government to send chartered planes, we have seen other western nations like the US, UK and Canada do this for their citizens."
Source : SBS